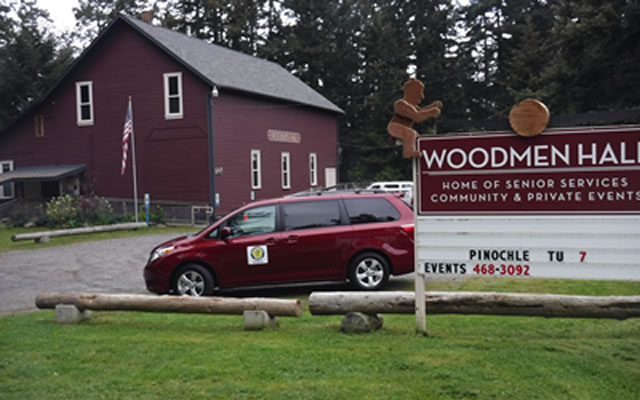 Lopez Island Senior Center
Lopez Island Senior Center
4102 Fishermen Bay Rd (PO Box 154)
Lopez Island, WA 98261
Phone: 360-468-2421
Fax: 360-468-3021
Hours: Tuesday – Friday 9:00 a.m .- 3:30 p.m.
Email: maryannr@sanjuanco.com
Nonprofit Status
The Lopez island Senior Services Operations Committee operates as a 501(c)3 so donations are deductible within the limits of the law.
Senior Services Staff
Wendy Stephens, Senior Services Manager
Mary Ann Riggs, Senior Service Specialist
Kelli Nopson, Cook
Operations Committee
Paul Berg, Chairman
Joe Thornton- Vice Chairman, Operations
Carol Jones, Treasurer
Carl Bender – Water/NWRC
Barbara Andrews, member at large
Holly Lovejoy – Secretary
Karin Gandini – Senior Events and activities
Gerry Schwank l- member at large
Connie Kyser – Friends of Woodmen Hall
Operations Committee Meeting
Lopez Island Senior Services Advisory Committee meets the first Tuesday of each month at 10:00 at Woodmen Hall. These meetings are open to the public. Consider attending one or more to find out what is happening with Senior Services. Bring your ideas, suggestions and concerns. You are more than welcome!
Join Us – Renew Your Membership – Make a Contribution
Download our membership form: Membership Form  Please fill it out and mail it to us.
See Also: